☞ The Eclectic Chair Podcast is produced
and hosted each week as a labor of love
by Trish Lewis in the Positively Fourth Street Studio.
A 3 Hour Valentine Eclectic Chair #72 playlist here:
http://radiochair.blogspot.com/2016/02/eclectic-chair-72-valentine-3-hr.html
All playlists available at: www.radiochair.com
Thank you for listening. Peace. ♫☮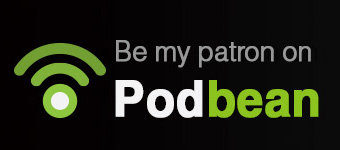 Click Above OR Make a one-time contribution through PayPal
to Trish Lewis at radiochair@gmail.com
OR Send a check direct to
P.O. Box 25, Bay City, MI 48707-0025
No contribution is too small to make a big difference!